Details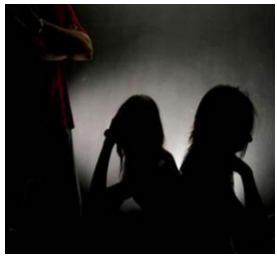 Immigration agents at the Ninoy Aquino International Airport Terminal 1 (NAIA-1) have rescued four women being sneaked out of the country, allegedly by employees of the Manila International Airport Authority (MIAA), Justice Secretary Leila de Lima said yesterday.
De Lima, chair of Inter-Agency Council Against Trafficking in Persons (IACAT), said the four passengers bound for Lebanon and Jordan were intercepted last Saturday while attempting to pass through immigration counters using special passes reportedly provided by a certain Analy Soriano.
Details
Cuisia Vows Help For 500+ Victims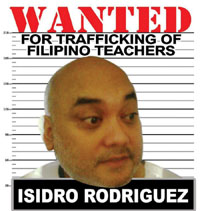 WASHINGTON -- Philippine Ambassador to the United States Jose L. Cuisia Jr. is urging at least 500 undocumented Filipino teachers in the United States, who were victimized by illegal recruiters, to step out of the shadows so they could be assisted in securing immigration relief and testify in going after the recruiters.
"Our teachers need not be afraid. We are here to help," Cuisia assured the teachers, many of whom have fallen out of status because they failed to land the promised teaching positions.
The ambassador also assured 25 trafficked Filipino teachers who called on him at the embassy on Wednesday that authorities in the Philippines will continue to seek justice for them by going after the guilty parties.
One of the recruiters, Isidro Rodriguez, is believed to have gone into hiding to avoid multiple cases of illegal recruitment, alien smuggling, visa fraud and human trafficking filed against him in the Philippines and the U.S.
Details
The Philippine Government expressed solidarity and has committed to an all-out campaign against sexual child abuse online, a global malady which is now considered as one of the biggest crimes in the world.
Upon the invitation of EU Commissioner for Home Affairs Cecilia Malmström and US Attorney General Eric Holder, fifty-four (54) member states, represented by their respective Attorney Generals and Justice Secretaries, gathered in Washington, D.C. for the second Minister's Conference of the Global Alliance Against Child Sexual Abuse Online. Undersecretary of Justice, Jose Vicente B. Salazar, who also heads the Philippines' Inter-Agency Council Against Trafficking (IACAT), represented Secretary Leila M. de Lima in the said conference.
Read more: Philippines in Solidarity with the Rest of the World in the Fight Against Human Trafficking