Details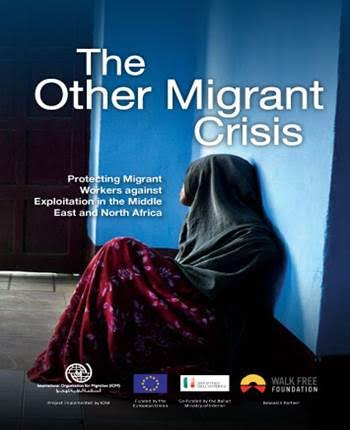 Cover of "The Other Migrant Crisis" Research Paper released by IOM
The Middle East and North Africa (MENA) region especially in the Gulf has continuously attracted migrants from around the world due to the region's oil boom and dramatic upsurge of all kinds of construction.
Read more: IOM-Philippines Launches Policy Research, "The Other Migrant Crisis: Protecting Migrant Workers...
Details
PRESS RELEASE
Members of the Inter-Agency Council Against Trafficking (IACAT) worked together to rescue two (2) male minor victims aged 14 and 15 from a child trafficker. The rescue operations team was composed of the Commission on Filipinos Overseas (CFO), the Department of Social Welfare and Development (DSWD), the Department of Justice-Operation Center (DOJ-OpCen) and the Philippine National Police-Cubao Station.
Read more: IACAT's 1343 Actionline Saved Two Children from Trafficker