Published on 04 November 2014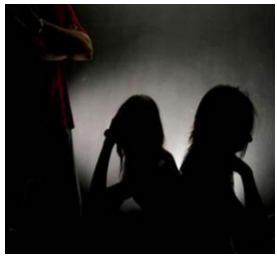 Immigration agents at the Ninoy Aquino International Airport Terminal 1 (NAIA-1) have rescued four women being sneaked out of the country, allegedly by employees of the Manila International Airport Authority (MIAA), Justice Secretary Leila de Lima said yesterday.
De Lima, chair of Inter-Agency Council Against Trafficking in Persons (IACAT), said the four passengers bound for Lebanon and Jordan were intercepted last Saturday while attempting to pass through immigration counters using special passes reportedly provided by a certain Analy Soriano.
The four passengers were considered victims by the IACAT. They were not identified due to a confidentiality rule on identities of victims of human trafficking in the country.
Upon checking, it was found that Soriano is an MIAA employee assigned at the office of assistant general manager for security and emergency services, Vicente Guerzon.
"It is lamentable that some MIAA employees are the ones facilitating the exit of potential trafficking-in-persons victims," De Lima told reporters.
She said she has alerted IACAT personnel after receiving a tip that Soriano intends to leave the country to evade investigation.

3 MIAA employees suspended
Meanwhile, Guerzon said three employees have been put under preventive suspension in connection with the incident.
He identified the three as Soriano, a contractual employee who has been absent without leave since Monday; "Alvin" and "Joyce," regular employees of the MIAA.
NAIA-1 immigration supervisor Dennis Opiña said immigration officer Paul Eric Borja, a member of the Travel and Control Enforcement Unit (TCEU) assigned to the arrival area, spotted Soriano escorting four women wearing passes from Guerzon's office as they went to the departure area.
Borja followed the women and called TCEU members assigned at the departure area to question the women.
One of the women said she was waiting for her flight to Lebanon, where she got a job as a direct hire, and were met by Soriano outside the airport. The woman said Soriano gave them the passes to wear while entering the arrival area and took the passes from them at the departure area's restroom.
She added that expected that their passport and boarding passes would be given to them at the departure area.
The three other women said they paid P150,000 each for passports, fake immigration stamps and other airport taxes and fees.
An airport employee said Soriano was reportedly always escorting passengers with special passes.
Source:


Edu Punay and Rudy Santos
http://digitaledition.philstar.com/articles/2014-10-31/news/4-human-trafficking-victims-intercepted-at-naia/78171

Category: news